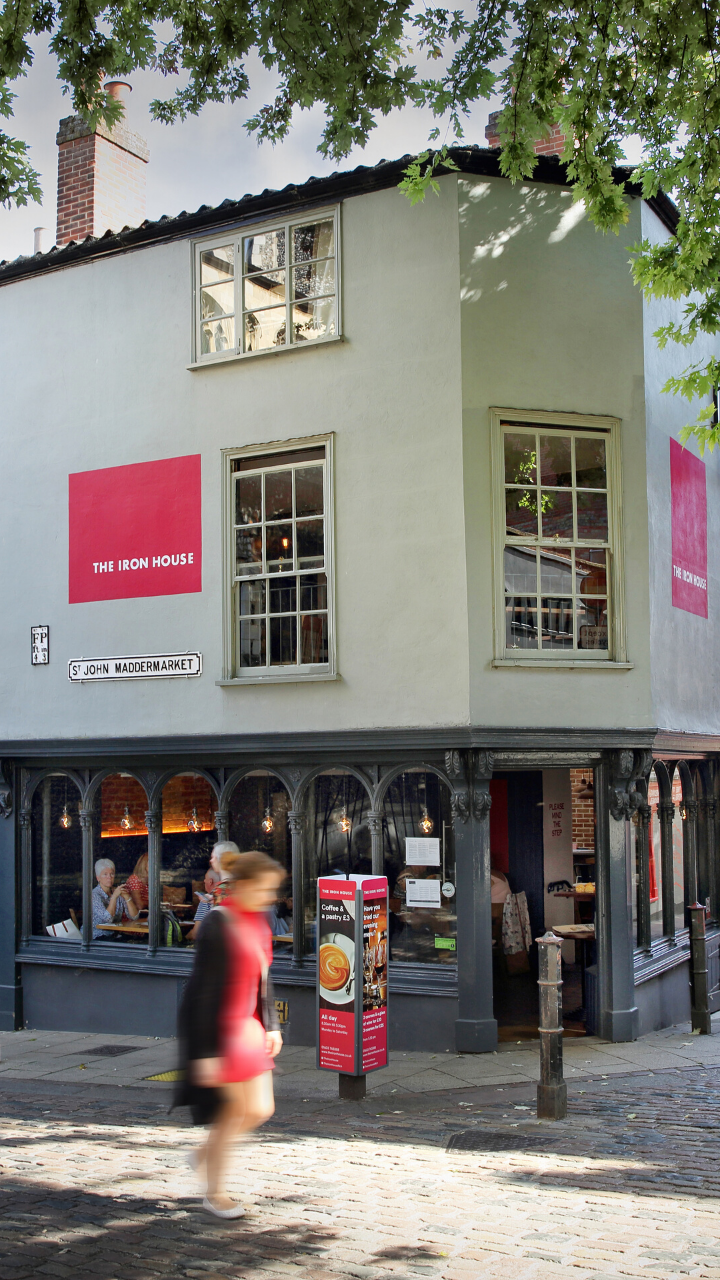 Just 2 minutes from the theatre, The Iron House restaurant is a perfect choice for your dinner before an evening of entertainment here at the Maddermarket.
As a theatre ticket holder you can enjoy 20% off* your choice of a two or three course dinner and drinks between 5.30 pm and 7.30pm.
Be sure to book your table in advance to ensure you have the perfect evening of great food and entertainment.
For more information visit the Iron House website or to book your table contact the Iron House on 01603 763388 or email bookings@ironhouse.co.uk
*Terms and Conditions apply