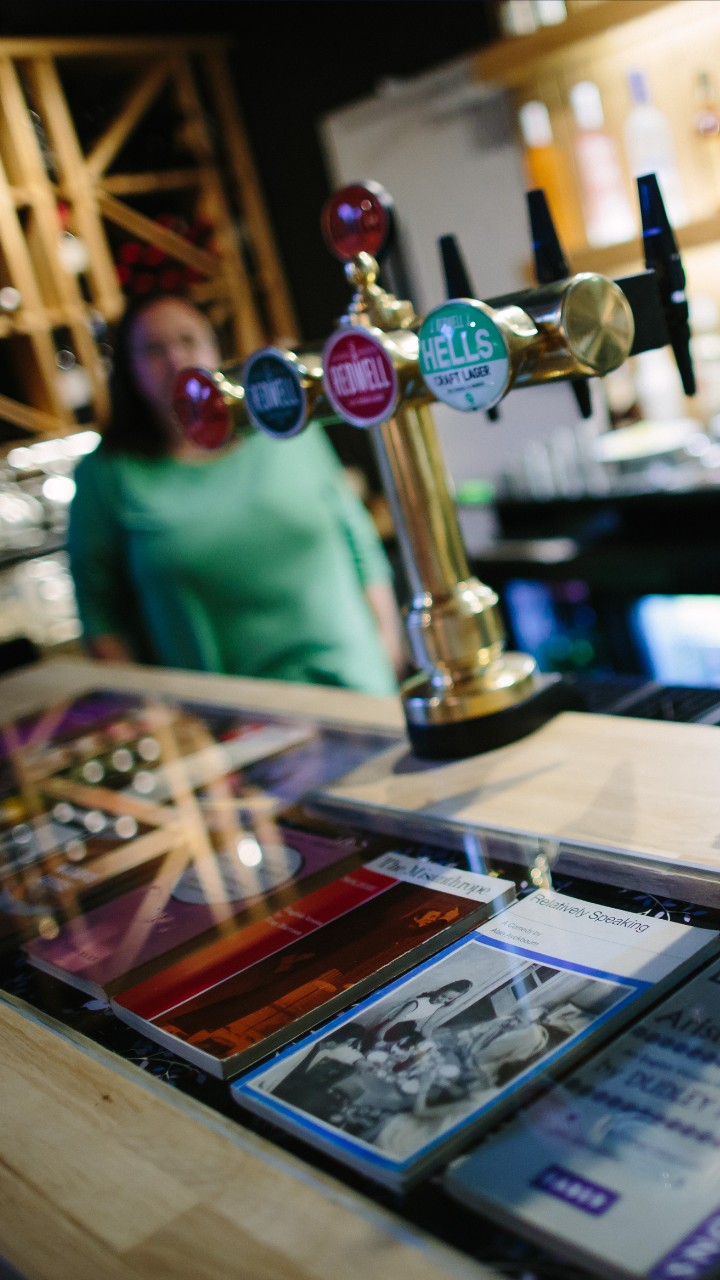 Join us in our cosy theatre bar before and after the show. We have a range of alcoholic beverages, soft drinks and a selection of hot drinks. Don't forget to buy a slice of cake.
Interval drinks may be pre ordered from the bar – a great way to avoid the rush.
Bar opening and closing times
The bar will be open forty-five minutes before a performance and will remain open after the performance where you will often be joined by performers enjoying a well-earned drink.