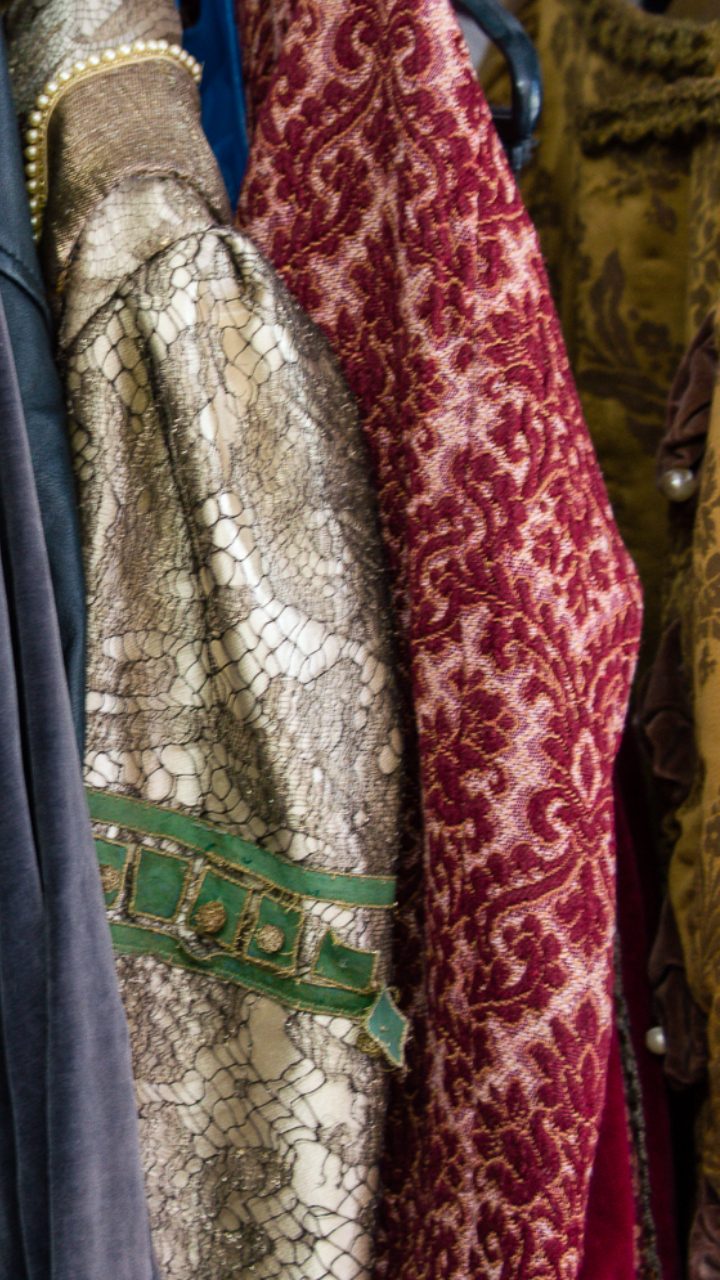 A comprehensive collection…
The Maddermarket Theatre has one of the most comprehensive collections of theatrical costumes in East Anglia. Period costumes have been skilfully created, restored and donated over its eighty-plus year history. To date, the collection boasts some 30,000 costumes, over 3,000 hats and 1,000 pairs of shoes.
Costumes from the Maddermarket Theatre are available for theatre groups, business organisations and the general public to hire.
Wardrobe and Costume Research
Our collection is an outstanding resource for those interested in the history of fashion, with numerous items from the Victorian and Edwardian eras and early 20th century. Researchers who are interested in studying the collection are invited to contact our wardrobe department on 01603 626560 or email office@maddermarket.org
Hire Charges
£30 per week, per full outfit | £5 per week, per additional accessory
A £70 cash or cheque deposit will be required in addition to all hire charges, on all costumes. This is fully refundable on satisfaction that costumes are returned complete and in good condition. Costumes returned late will be charged accordingly. A form of ID will be required when hiring.
Please call on 01603 626292 alternatively you can call in during wardrobe opening hours:
Tuesdays 16:00 – 18:00
Thursdays 17:00 – 19:00
Saturdays 11:00 – 13:00
Take a look…
Have a scroll through the gallery below to see the sort of costumes available to hire; but remember with a collection of over 30,000 pieces, we are sure to have something in-store for you!