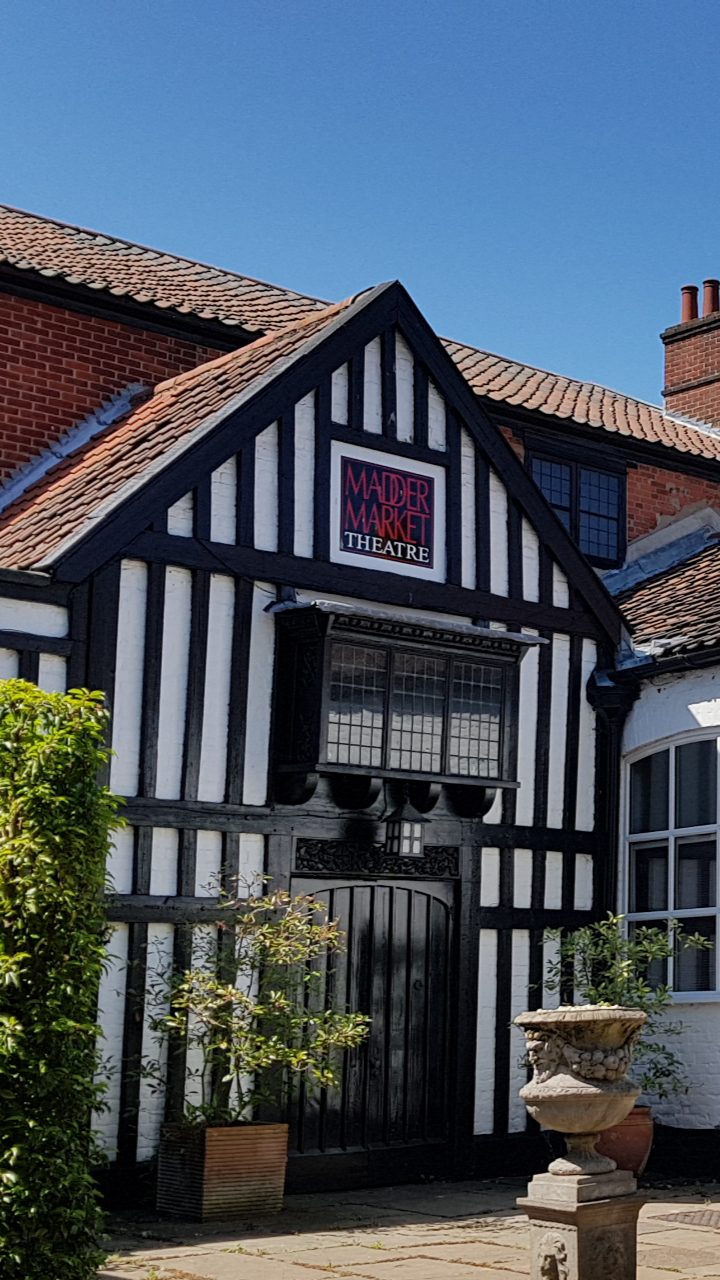 A warm welcome awaits you at the Maddermarket Theatre. Whether you are coming to see a performance, having a drink in the bar or visiting the gallery, we hope you enjoy your visit.
Most of our performances take place in our three-hundred seat auditorium, equipped with comfortable seating, air-conditioning and good acoustics. The seating is divided between the stalls area on the ground floor and our balcony area, both with exceptional views of the stage. The auditorium is accessed from the Theatre foyer.
Other performances take place in our Emmerson Studio Theatre which can hold up to 50 seats depending on the show, and the Maddermarket Theatre Bar which can hold up to 65 seats. Both areas are accessed from the foyer area.
Our stewards will be happy to help you to your seat or answer any queries you may have. Programmes for performances are also available from our stewards.