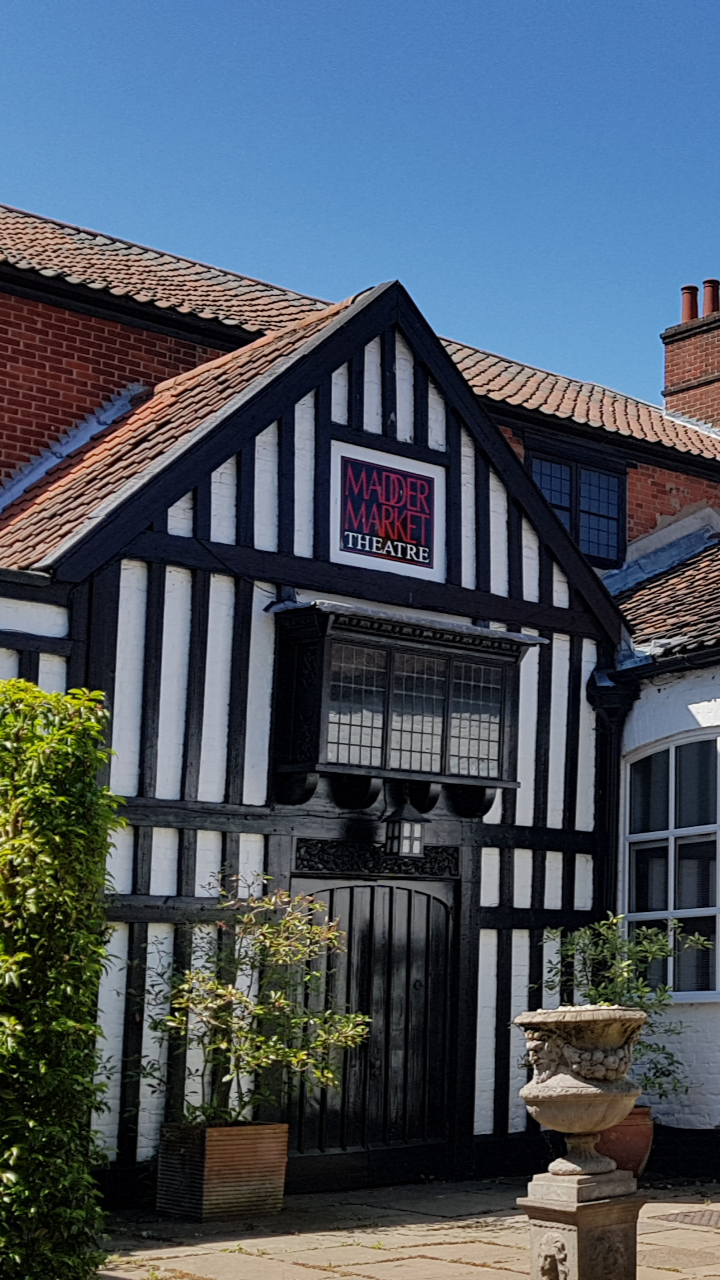 THE BOOK OF WILL by Lauren Gunderson : AUDITIONS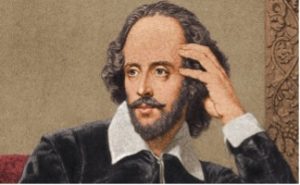 If you'd like to act in the UK premiere of a play by America's most-performed living playwright then come and audition for THE BOOK OF WILL performing at the Maddermarket in November.
First performed in 2017, the play tells the story – part historical, part embellished – of how Shakespeare's collected plays came to be published in 1623, 7 years after his death, when two of his fellow actors realize that the work of their great friend will otherwise be lost.
John Heminges and Henry Condell, aided by their families and others who love the plays, work against the odds (and a few villains) to publish the First Folio containing 36 of Shakespeare's plays. It is a story told with humour, pathos and great energy, giving plentiful opportunities for colourful characterisation and physicalized performance – see CASTING NOTES below.
AUDTIONS : FIRST AUDITIONS Tuesday 26th July : 6-9pm; Wednesday 27th July 6-9pm; Thursday 28th July 6-9pm; Sunday 31st July 10am-12pm.
Please indicate your preferred date(s) on the form – see below. If you cannot make ANY of these dates but would still like to audition, please email me.
CALL-BACKS will be by arrangement mostly in the first week of August.
REHEARSALS : weekday evenings and occasional weekends from 20th September to 11th November up to 3 times per week depending on part(s).
FULL CAST AVAILABILITY ESSENTIAL FOR PRODUCTION WEEK : 14th-17th November
FULL CAST TECHNICAL and DRESS REHEARSALS : 18th-21st November
PERFORMANCES : 22nd-26th November with a matinee on 26th
If you are interested in auditioning, you can see a script in the Maddermarket Office – but don't remove it please.
Then, please download and complete the standard AUDITION SUBMISSION FORM and then send it to me at: fullwoodthomas@ntlworld.com If you have trouble with the form just send an email message.
When I have received your form or request, I will contact you via email to confirm an audition slot and send you audition speech(es) to prepare for the part(s) you are interested in.
CASTING NOTES : I am looking for between 10 and 16 actors. Casting will be gender-blind and there will be some doubling. I would encourage you to consider more than one role that might suit you.
In the notes that follow I indicate likely playing ages but they should be treated as a guide only.
MAJOR ROLES – in 10-15 scenes (out of 18) so unlikely to be doubled
Henry Condell (40-50) : Ebullient King's Men actor and enthusiast for the project. (350 lines)
John Heminges (50-60) : Serious-minded former actor and now business manager of the King's Men. (350 lines)
Alice Heminges (20-30) : John's unmarried daughter and ale-wife. Spirited, can dish it out with the best of them. (160 lines)
SUBSTANTIAL ROLES – in c6 scenes so with perhaps a little doubling
Elizabeth Condell (40-50) : Henry's wife, savvy and fun. (75 lines)
Rebecca Heminges (50-60) : John's wife, strong, busy about their grocery business, a woman who has weathered much. (120 lines)
Isaac Jaggard (25-30) : Will inherit his father's business but very different from him. Sensitive, an artist at heart. (120 lines)
Ben Jonson (50s+) : Poet laureate of England, friend and rival of Shakespeare. Amazing drunk. A bear of a man. Surprisingly weepy. (100 lines)
ROLES – in c4 scenes so with some doubling
Richard Burbage (50-60+) : seasoned lion of the stage, famous across England, loud and proud. One terrific scene then dies! (85 lines)
Ralph Crane (25-30) : Humble scrivener to the King's Men, quick, sure, quiet. (60 lines)
William Jaggard (60+) : Successful if shady publisher. Experienced, connected. A businessman. Nearly blind. (85 lines)
OTHER NAMED ROLES – in 1-2 scenes – will be doubled
Ed Knight (40-50) : Stage Manager for the King's Men. Bossy, a bit humourless. (30 lines)
Marcus : (20s) : Printer's apprentice. Nosy but honest. (40 lines)
Emilia Bassano Lanier (50s) : the 'dark lady' of Shakespeare's sonnets. A fiery Italian feminist and poet. An independent woman. (40 lines)
Anne Hathaway (60-70) : Shakespeare's wife, ageing, strong-willed, a survivor. (25 lines)
MINOR ROLES to be doubled :
Boy Hamlet (18-20) : a young actor
Compositor (18-25) : works for Jaggard
Susannah Shakespeare (30-40) : Shakespeare's daughter. A good girl.
Plus – Barmen, fruit sellers, criers, other actors in Hamlet, publishers and readers etc.
Please download and complete the standard AUDITION SUBMISSION FORM and then email it to me at: fullwoodthomas@ntlworld.com – If you have trouble with the form just send an email message.