Auditions General Information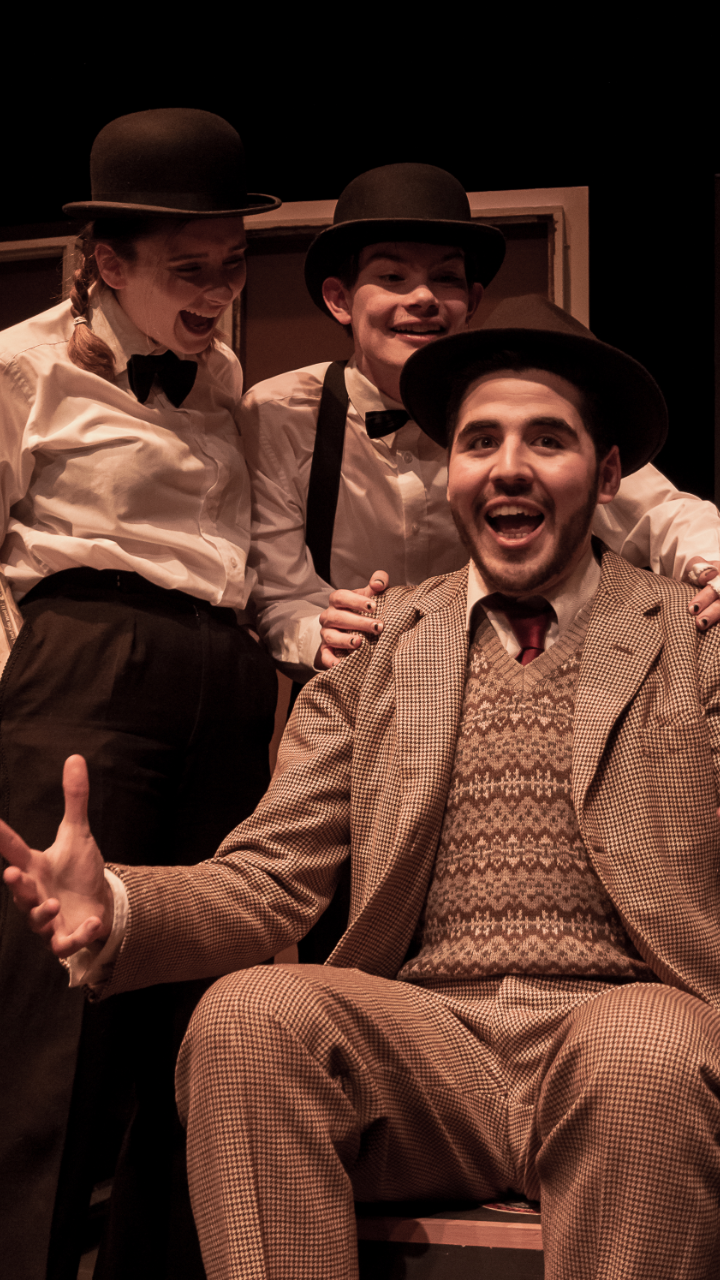 The Norwich Players
The Maddermarket produces up to twelve amateur productions each year, under the auspices of its in-house company The Norwich Players. We stage everything from Shakespeare to new writing and the varied programme means there are opportunities for actors of all tastes and talents.
The Norwich Players has a long history of producing theatre that strives for a professional standard. Today our productions continue to offer actors the chance to reap the rewards of making ambitious work. We offer the chance to develop as an actor and create something to be proud of with like-minded people. This experience is open to everyone and we offer a warm welcome and a supportive environment in which to pursue your passion for acting.
How many performances do you do?
The majority of Norwich Players productions have a run of ten performances. They open on a Friday evening and close the Saturday evening of the following week. Each Saturday of the run has a matinee performance in addition to the evening performance. Sundays are a day off. Our Christmas productions have a longer run of on average eighteen shows and include a higher number of daytime performances.
What is the rehearsal commitment?
Norwich Players productions rehearse over a seven to eight week period. Productions rehearse four to five nights a week for the first six weeks and five nights a week thereafter. Once casting is complete the director will create a rehearsal schedule, detailing which actors are required at which rehearsal and what time to arrive. Smaller size roles may only be required once or twice a week during the early stages of rehearsals. Larger size roles may be required at almost all rehearsals.
The majority of rehearsals take place on weekday evenings between 7pm and 10pm. Sometimes these may be replaced by rehearsals during the daytime on weekends. The majority of rehearsals take place at The Maddermarket in the Emmerson Studio. Any other rehearsal sites will always be city centre locations.
Who can audition?
Anyone. To be in a Norwich Players production there is no membership to join or subscription to pay. Each of our productions has its own individual auditions process. These auditions are open to all, and whilst there are a number of actors who choose to regularly audition for our productions, we are always keen to welcome new interest.
Each year around one hundred different actors appear in our productions and around forty percent are making their Maddermarket debut. To ensure certain programming is viable, it may occasionally be necessary for the theatre to secure an actor for a major part before the open auditions process begins. This is a rarity however and the vast majority of parts will always be available through the auditions process.
Our casting policy
The Maddermarket is committed to ensuring its volunteer community – onstage and off – reflects and celebrates the diversity of the world of which it is part of. We therefore welcome interest from actors of all backgrounds and identifications. Our productions strive to approach casting with a progressive and flexible mind-set at all times.
How do auditions work?
Each production may have a slightly different auditions process depending on the needs of the play and the approach of the director. The following however will always be the case:
Auditions will be held approximately three months before rehearsals begin, to enable actors to plan ahead and prepare themselves for the commitment of being in a production.
There will two rounds of auditioning. The first round is open to all, the second round or 'recall' is the opportunity for the director to invite back actors they are strongly considering casting. They will often want to try out different combinations of actors in order to find the right balance for the play.
A number of dates will be offered in the first round. Actors get the choice of when best suits their availability.
Any text used in auditions – usually in the form of selected extracts from the play – is always available before the audition. Actors will never be expected to sight-read in an audition.
How do I find out about auditions?
All details about an audition are included in each production's 'Auditions Notice', found on our 'Current Auditions' page. An auditions notice provides any information an interested actor might require in order to make an informed decision about auditioning. This includes all relevant dates, a description of the play and the productions and a breakdown of the parts on offer.
Auditions notices are released four weeks before the first audition date. Once an auditions notice is released, interested actors can submit an online auditions form (see our  'Sign Up' page).
The easiest way to be the first to find out about a new auditions notice is to sign up to our newsletter and join our Facebook page.