22nd July 2022
Friday
24th July 2022
Sunday
Wasp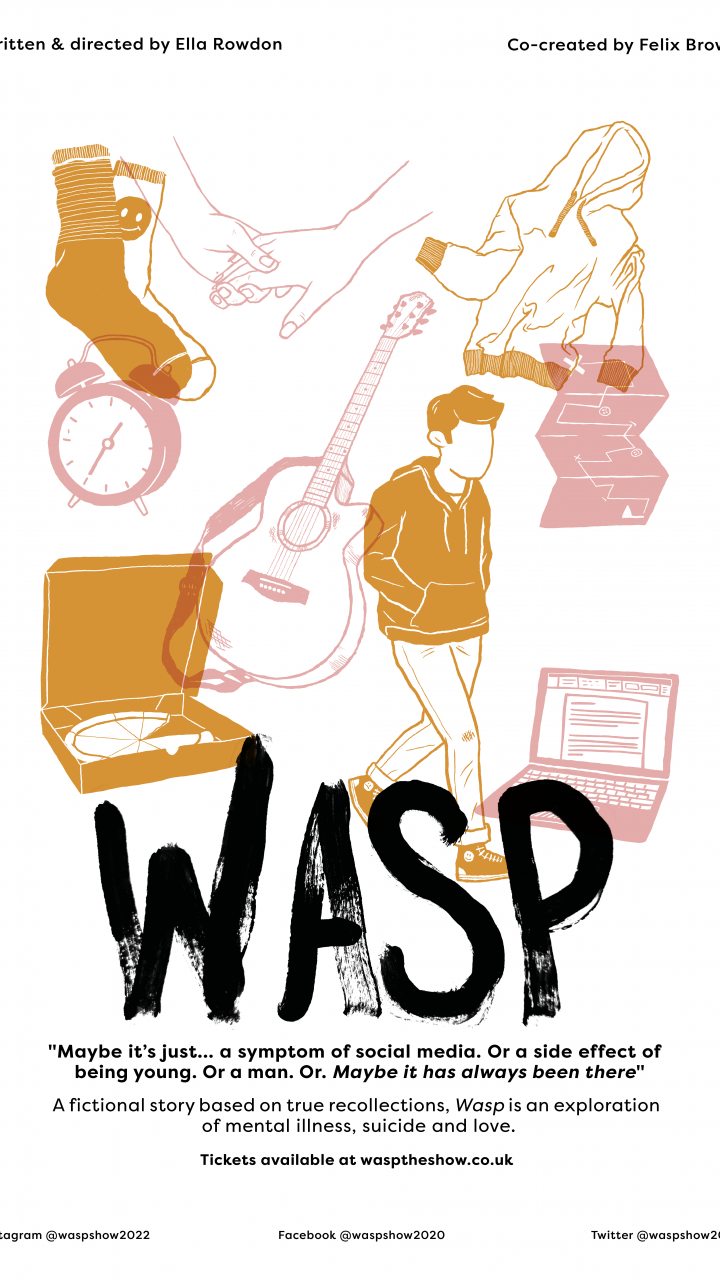 Description
"Maybe it's just a symptom of social media. Or a side effect of being young. Or a man. Maybe it has always been there."
As they are interrogated by an expert, five friends of Peter King wonder why he chose to end his own life, and how they can now continue. A fictional story based on the recollections of real people, Wasp is an exploration of contemporary mental illness, and whether those who knew Peter in real life can ever find an answer for his death. Wasp is a play that explores the themes of mortality, life and love.
Written and directed by UEA graduate Ella Rowdon, and co-created by UEA graduate Felix Brown.
Select a Performance
Please get in touch for more information.
Share