Through the Decades with Roy Orbison & Buddy Holly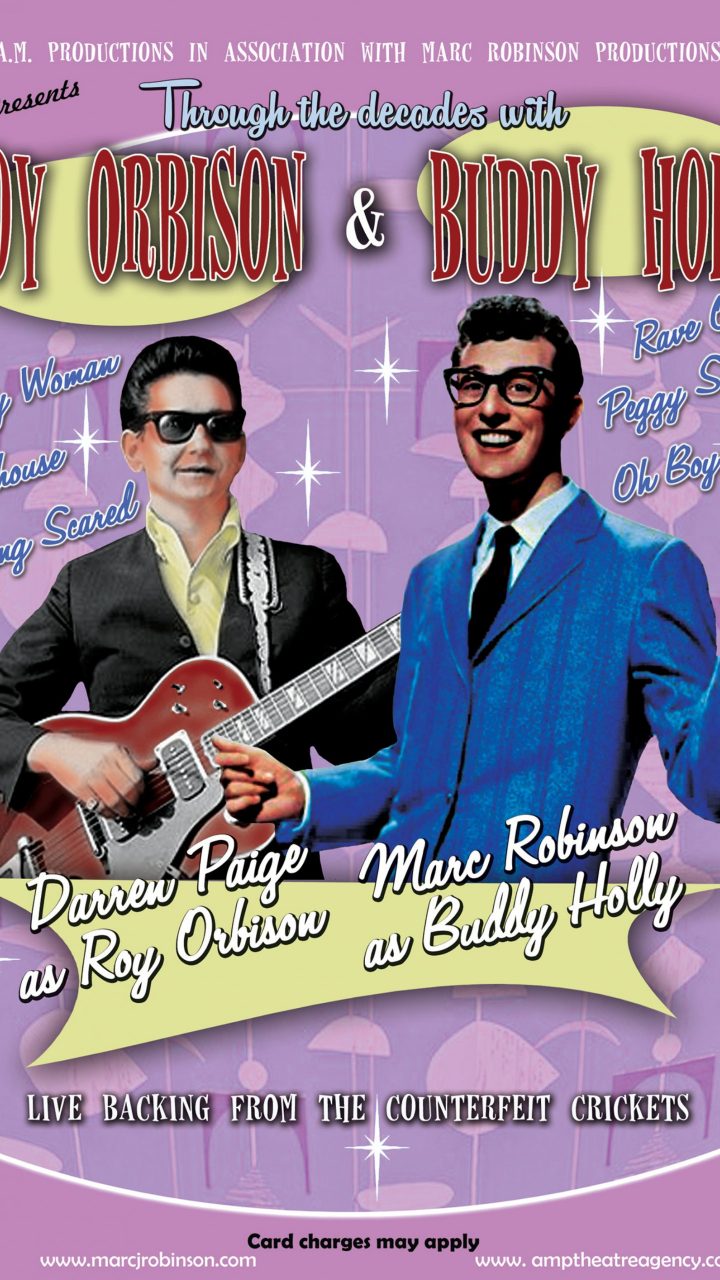 Description
Roy Orbison and Buddy Holly grew up in the same part of Texas, both recording their early work at the Norman Petty Studios in Clovis, New Mexico, even at one point recording the same songs – An Empty Cup and You've Got Love (both written by Orbison). The two artists brought a unique Texas influence into their music, creating their own unmistakable sound.

Roy Orbison went on to write hit after hit, including Only the Lonely & Crying, while Buddy Holly's all-too-brief career earned him a place in Rolling Stone's "100 Greatest Artists of All Time".

Darren Page's tremendous vocal abilities bring the music of Roy Orbison to life, while Marc Robinson has played Buddy Holly all over the world.

Through the Decades with Roy Orbison & Buddy Holly is an uplifting two-hour night of feel-good rock 'n' roll nostalgia that delivers all the hits…I Drove All Night, Mean Woman Blues, Pretty Woman, Heartbeat, Peggy Sue, It Doesn't Matter Anymore, Raining In My Heart…

Will rock 'n' roll in Norwich ever die? That'll be the day!


















Share