Sould Kinda Wonderful – Motown Party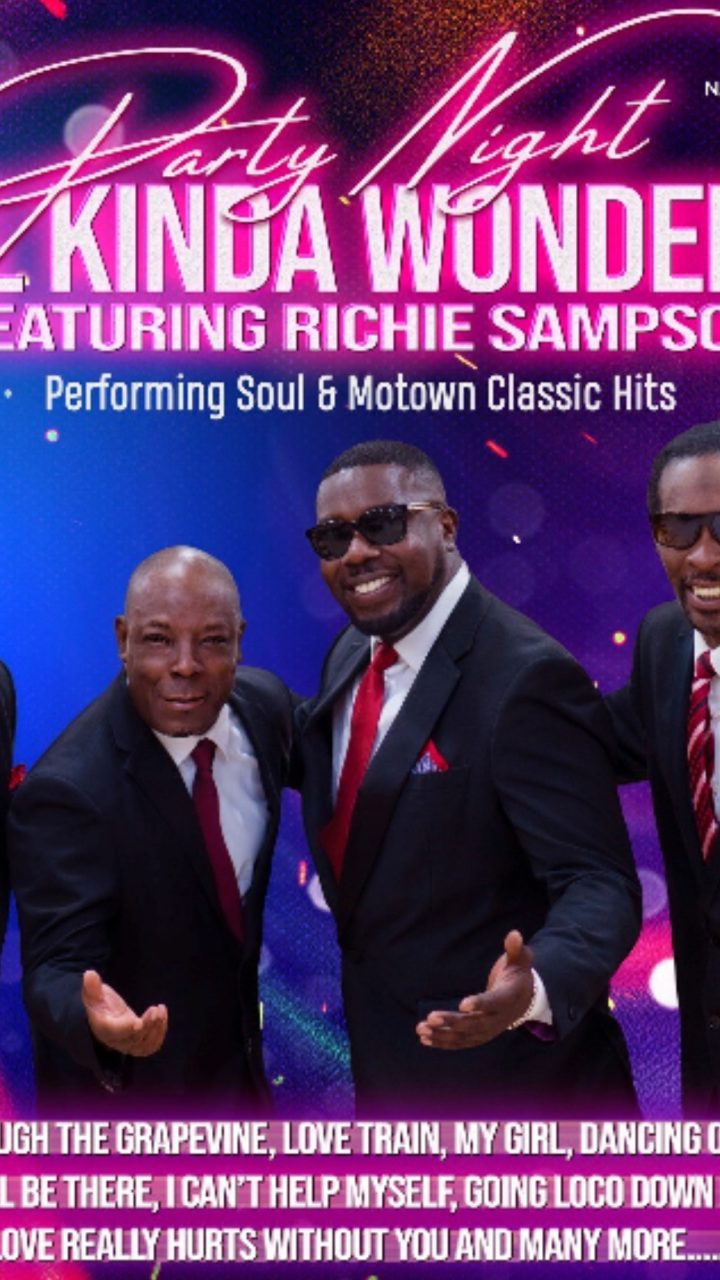 Description
Featuring Richie Sampson, formerly in The Drifters.

The UK's no.1 award-winning tribute to The Drifters, The Four Tops and The Temptations. Thoroughly relive that splendid era with Soul Kinda Wonderful – this is Soul and Motown at its very best.

Lead vocalist, Richie Sampson, has performed alongside former long-standing members of The Drifters, such as Ray Lewis, Billy Lewis, Butch Leak and Roy Hemmings. The band breathes new life into classic hits…

Sugar Pie, Honey Bunch (I Can't Help Myself), It's the Same Old Song, Reach Out to Me, Standing in the Shadows of Love, Baby I Need Your Loving, She Used to Be My Girl, Don't Walk Away Renee, Going Loco in Acapulco, Ain't No Woman Like the One I Got, Get Ready (Here I Come), My Girl, I Wish it Would Rain, Pappa Was a Rollin' Stone, Treat Her Like a Lady, The Law of the Land, Cloud Nine, Heard it Through the Grapevine, This Old Heart of Mine, Let's Get it On, Sexual Healing, Dancing in the Streets, You Really Got a Hold on Me, Tracks of My Tears, Tears at the End of a Love Affair, Farewell is a Lonely Sound, Nowhere to Run.
Share