17th July 2020
Friday
25th July 2020
Saturday
Our Man In Havana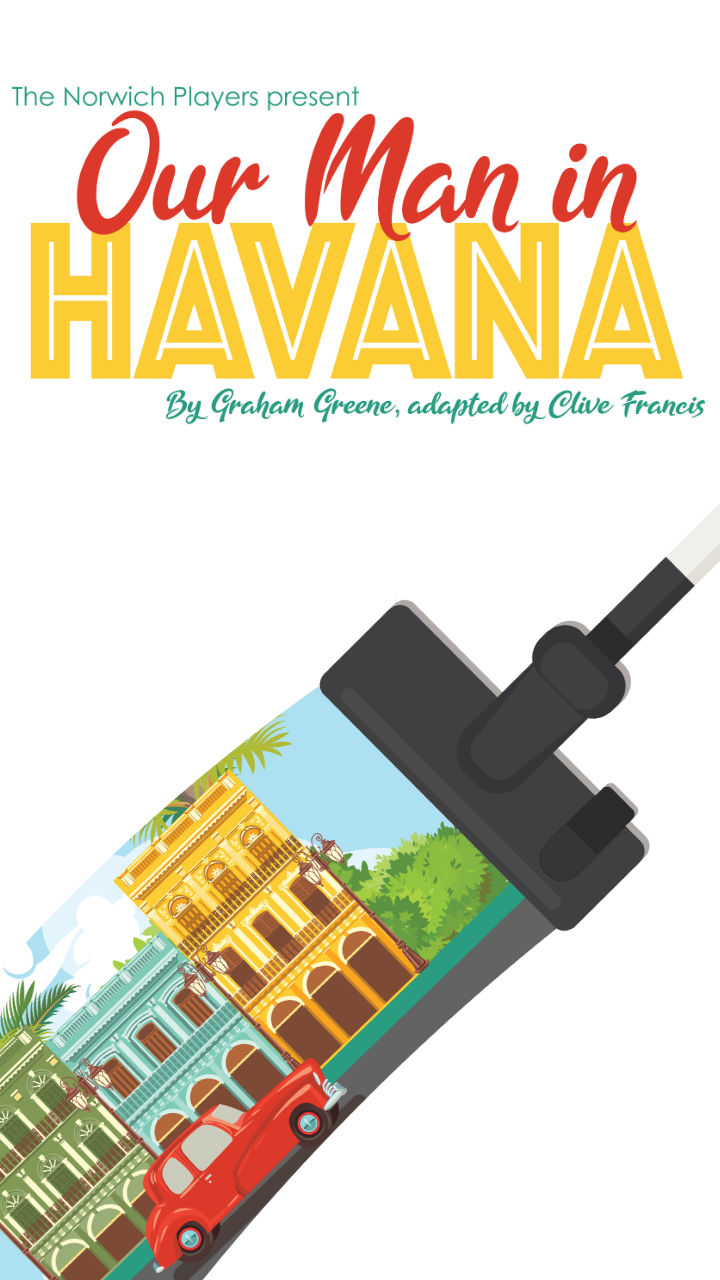 Description
A mad-cap satire about life in Her Majesty's Secret Service.

It's Cuba, 1958, at the height of the cold war. Salsa music sizzles, and Jim Wormold, a failing vacuum cleaner salesman is struggling to pay for his teenage daughter's extravagant lifestyle. So when the British Secret Service ask him to become their 'Man in Havana', he naturally accepts. There's just one problem. He knows absolutely nothing. But Wormold is nothing if not resourceful. He simply invents information and a web of entirely fictional agents… only to discover that his stories are closer to the truth than he imagined.

In Clive Francis' adaptation, Graham Greene's much-loved satire takes to the stage as a manic, multi-role-playing romp.

Suitable for ages 8+

An amateur production by arrangement with Samuel French Ltd.
Select a Performance
July 2020
Share