28th September 2022
Wednesday
Kemp's Jig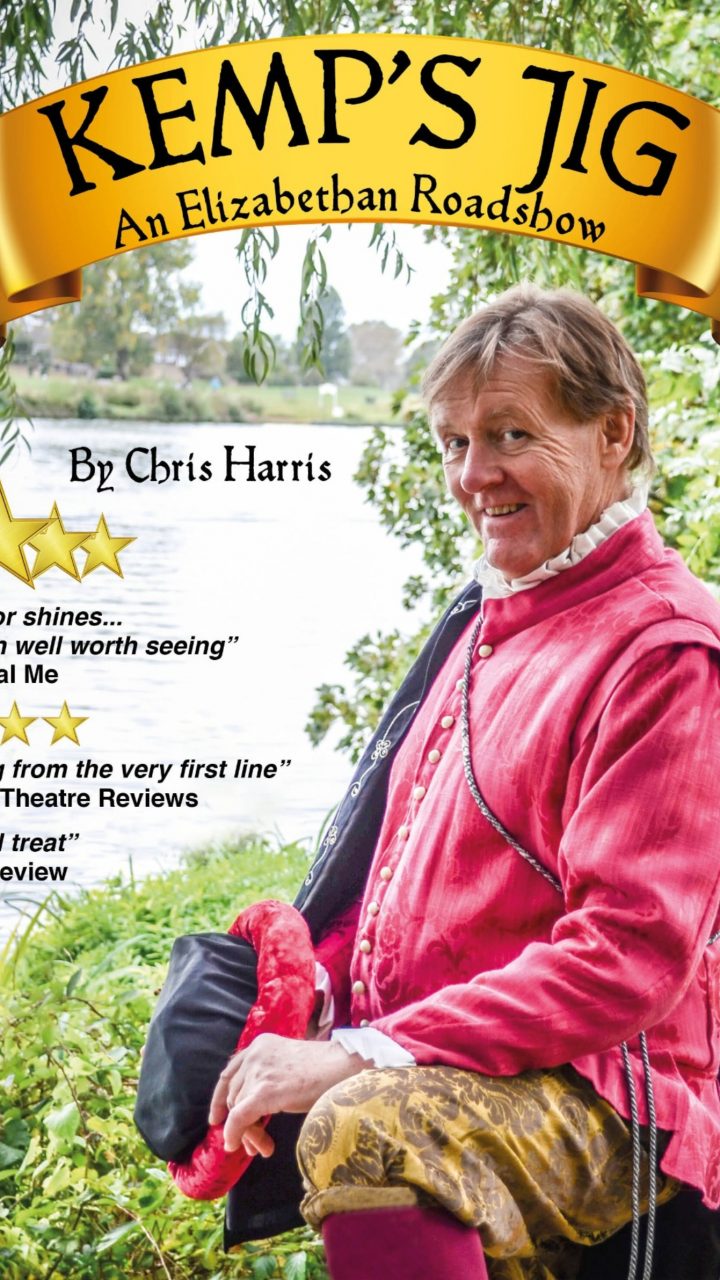 Description
"And let those that play your clowns say no more than is set down."

Meet Will Kemp – internationally-renowned comic superstar, creator of several of Shakespeare's comedy roles and the original 'Nine Day Wonder'.

Kemp was a huge star across the whole of Europe and, along with William Shakespeare, a shareholder in The Lord Chamberlain's Men, the troupe of actors that built the original Globe Theatre. In 1599/1600 Kemp and Shakespeare fell out over a play. Shakespeare's writing was becoming more sophisticated and he wanted it to be more respected. Kemp was a master of improvisation and saw no reason why he and his comedy dog should be restricted by a script. After all, he was a huge star, so he had the upper hand.

Shakespeare stayed in London and went on to become the most famous playwright in history; Kemp decided to capitalise on his celebrity status and embarked on a bizarre publicity stunt, Morris dancing the 125 miles from London to Norwich. He is now all but forgotten.

Before he disappeared, though, he wrote the book to accompany the series. The "Nine Daies Wonder" tells of Kemp's adventures on the road in his own words and is the basis for Kemp's Jig, our one-man a romp through Elizabethan England. Dancing maidens, wealthy widows, snow storms, bear baiting and the odd hanging all feature in this 'horrible history' for all ages. Kemp's Jig uses aspects of commedia dell'arte, music hall revue, stand-up comedy, and traditional storytelling to tell the story of our hero's adventures on the 17th-century road.

It's all a bit "Carry On, Shakespeare"!
Share