24th February 2021
Wednesday
Floyd in the Flesh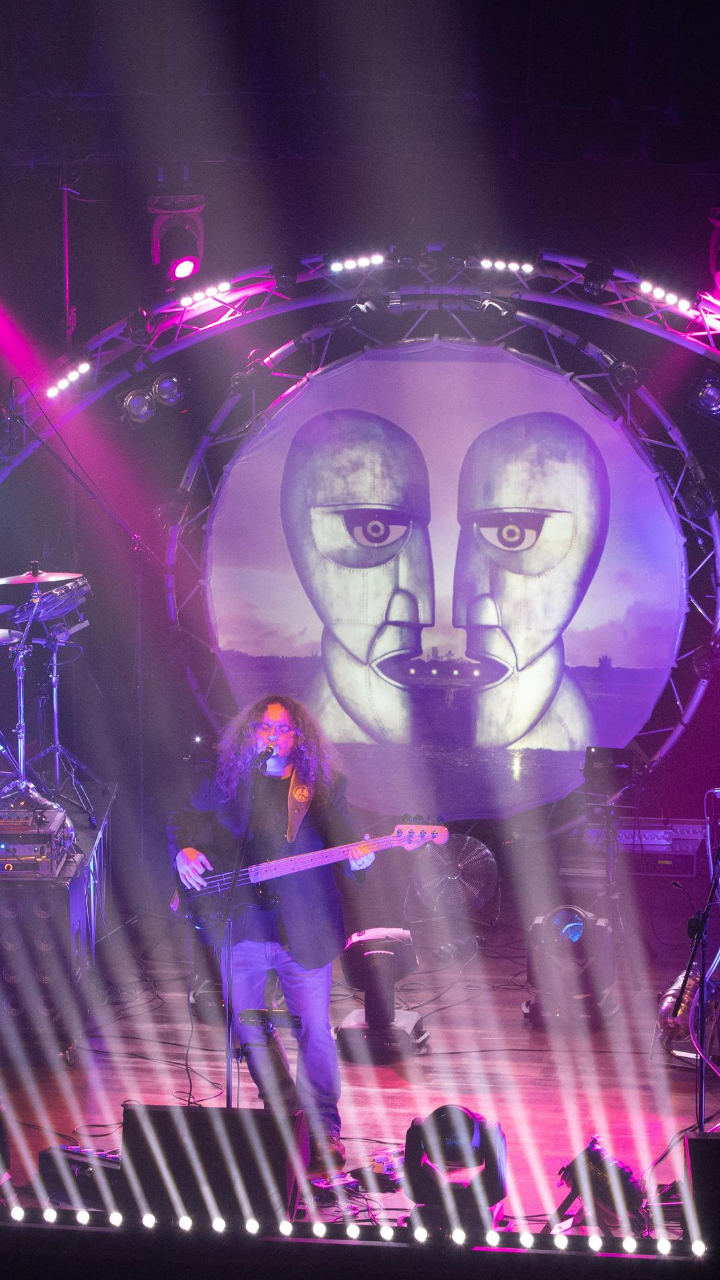 Description
From the psychedelic 60's through to the polished delivery their later work, Floyd in the Flesh are deeply passionate about the music of Pink Floyd, and pride themselves on delivering an authentic Pink Floyd sound and show every time.

The show really is a complete experience for all the senses, featuring some of the country's most talented musicians, a spell binding light and laser show, plus authentic projections up on that iconic circular screen. You may even see appearances of our inflatable pig and teacher (venue space permitting)!

In 1971, Pink Floyd set up their live touring rig in the Amphitheatre in Pompeii and prepared to film (live) one of the most iconic cinematic concerts ever created.

In 2021, Floyd in the Flesh hope to bring some of the ambience of that performance to the first half of their new live show. From the original score, the band will reprise the majesty of Echoes, Careful with that Axe Eugene, the cosmic throb of Set Controls for the Heart of the Sun and more, all delivered with as much of the surreal experience of the original as is legal in 2021.

The band will then move on to play many more tracks from other era's, such as Another Brick in the Wall, Wish you were Here, Great Gig in the Sky, In The Flesh and, of course, Comfortably Numb, with its stunning guitar solo's!
Share