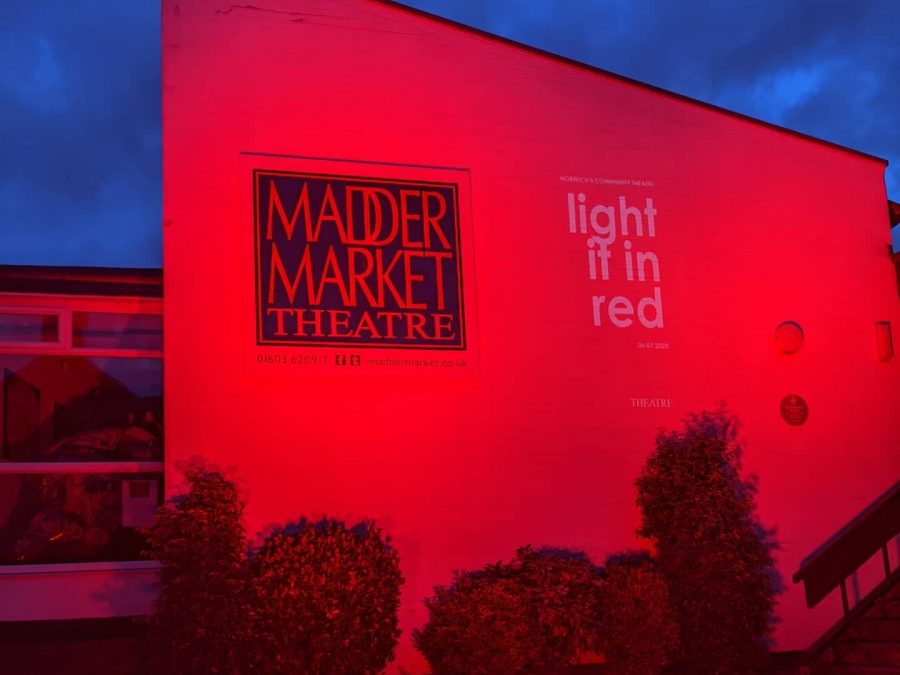 On Monday 6th July we joined theatres and arts venues across the UK and  illuminated our building in red as part of the 'Light it in Red' campaign. The aim of the campaign was to highlight the importance of the entertainment and live events industry.
We took part to celebrate the ray of light that was given to the arts industry on Sunday evening with the government's announcement of a £1.57 billion for the arts, culture and heritage industries. We look forward to details of this package being released and will be doing all we can to ensure that money filters down to community organisations. The event was great way to declare that we are gearing up for the green light! It was also wonderful to engage with the community again as they came to take photographs of our building.
A huge thank you has to go to Viking Stage Lighting for their generous assistance in lighting up the Maddermarket Theatre.
Share